We want to hear from you and feature your pet! Email a photo and testmonial to janice@3fwasterecovery.ca
Our Pet of the Month wins a free bag of Collaskin treats and gets featured on our site for the month! All entries are also added for the grand prize at the end of the year for a basket of their favourite treats!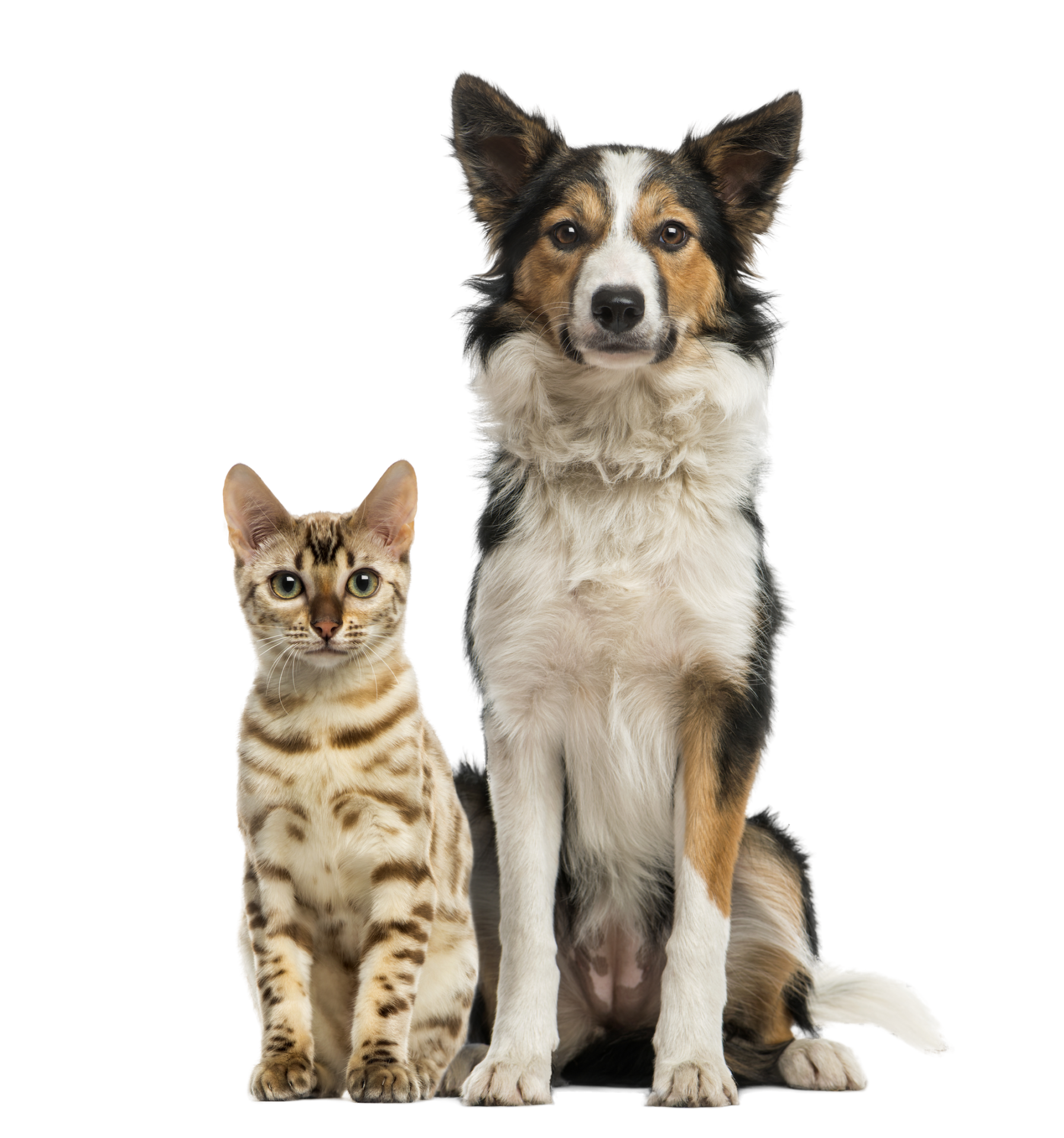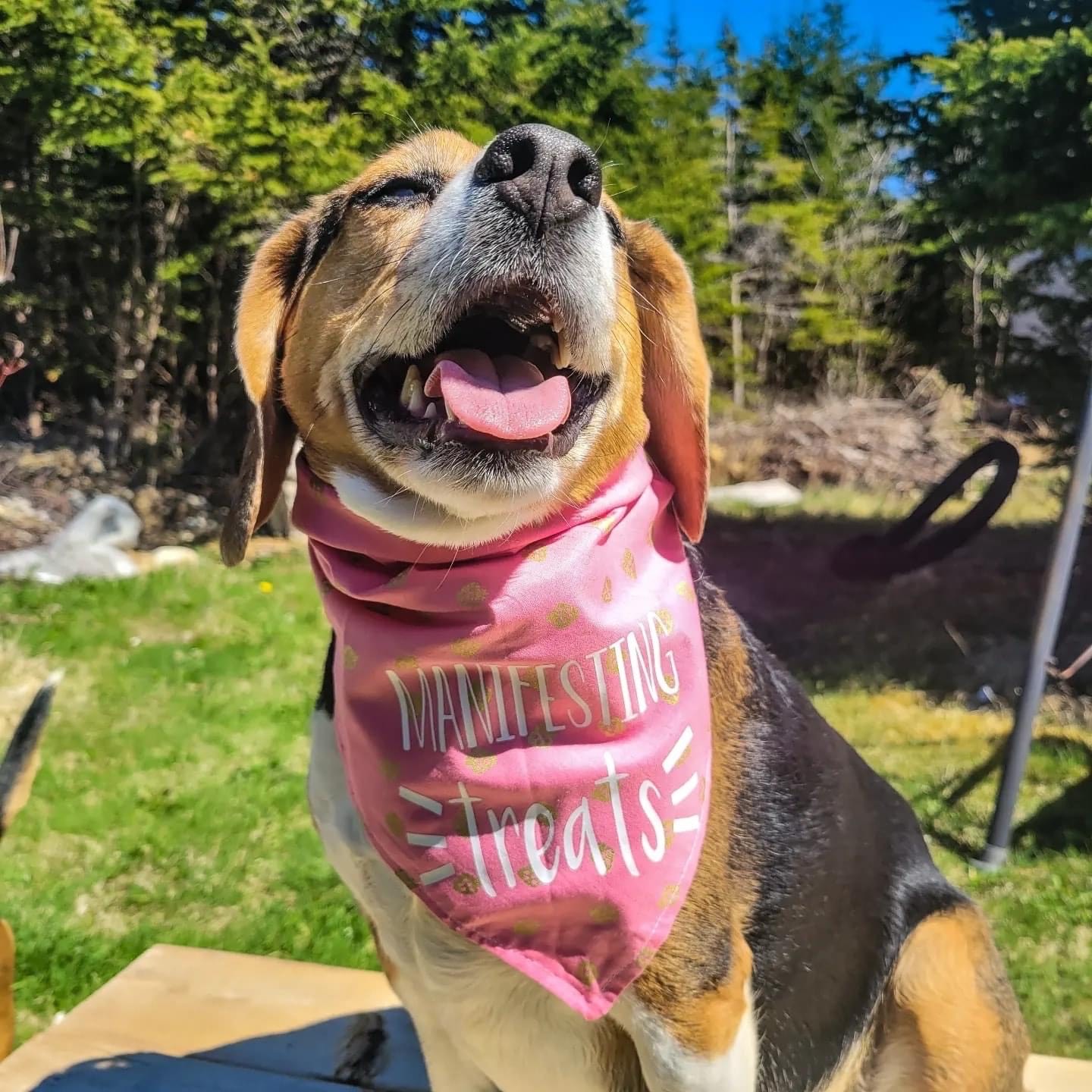 Cake is a 5 year old beagle who loves to always be on the move! She has a quirky personality and everyone who spends time with her, says she makes them laugh with her silly antics. She loves to run and play with her friends and will do just about anything for a tasty treat!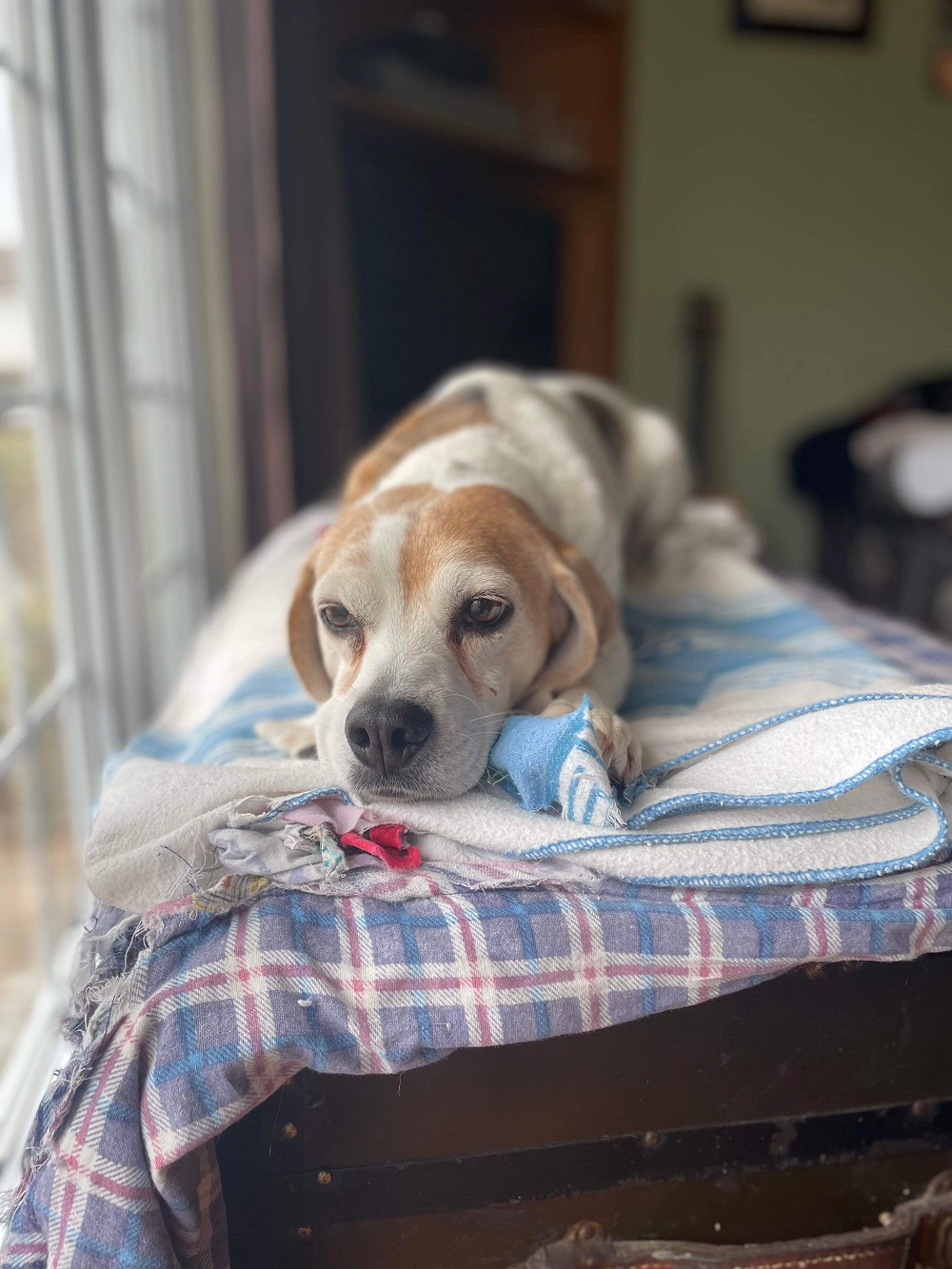 Maggie is an 8 year old beagle and lives in clarenville. She loves to hunt in the winter but lives like a princess who has her own collection of bows. Maggie says thank you to everyone who voted for her!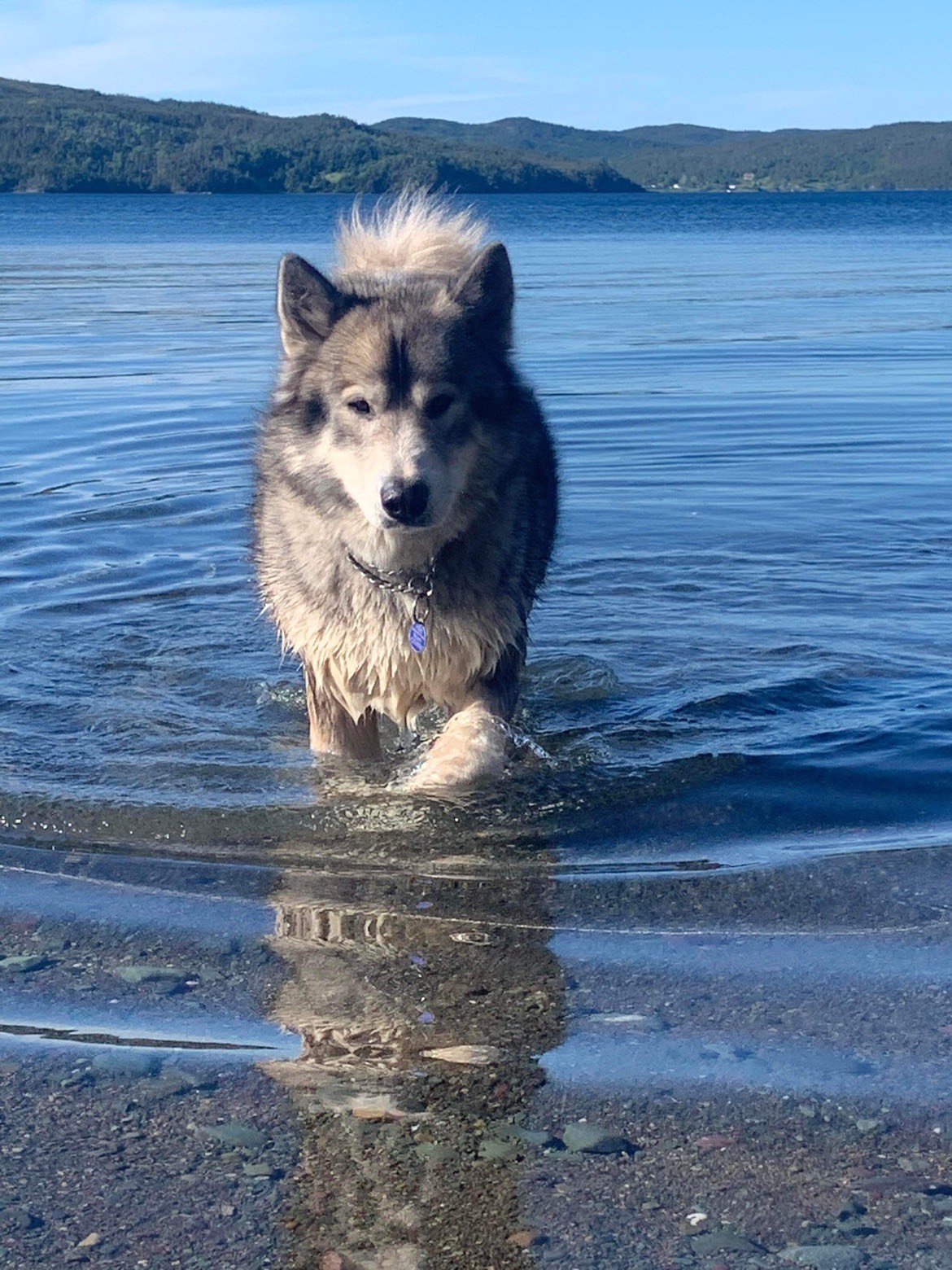 Storm is a very happy-go-lucky and handsome 3 year old boy just like his mom says! He is a Labrador husky, which is a very special breed from Labrador, Canada. He loves to be outdoors and do activities like hiking, swimming, relaxing on the beach, camping, and riding in boats & cars. He and his family, both furry and human, are always on the move as he loves to spend time with them both. He loves just about everything, especially fish and moose as a growing boy who must maintain his figure!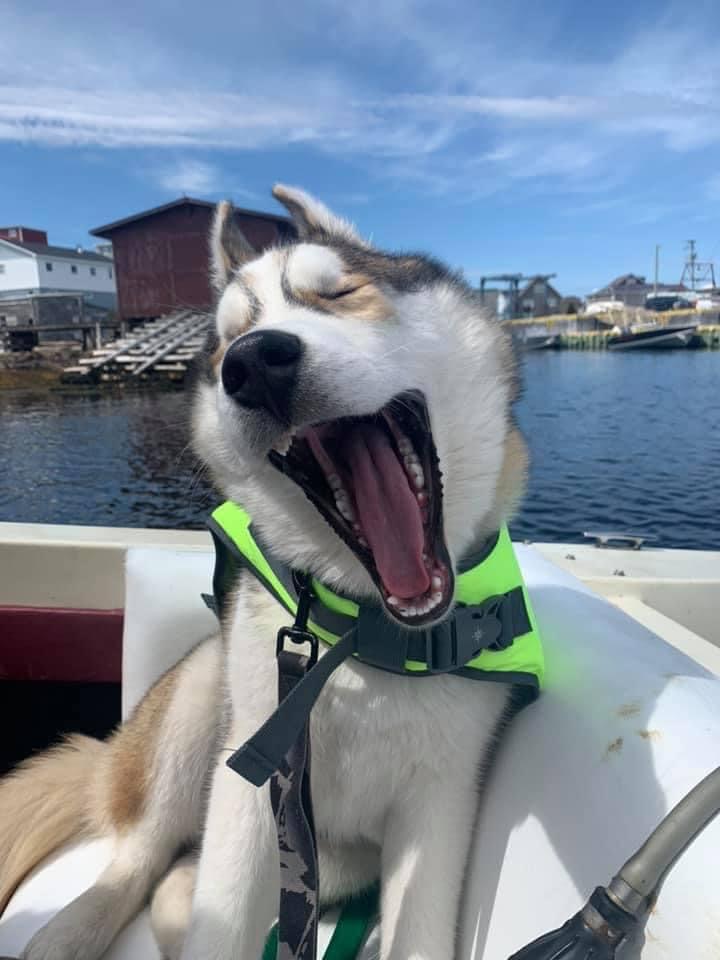 Scout is a 2 year old Siberian husky. He was born on December 31st, 2019 so he's a New Years baby! He loves going on hikes, to the beach and for drives. His absolute favourite thing to do is model for pictures though, he's such a happy boy! 3F waste collaskins are one of his favourite treats so he's so happy to have won Pet of the Month for March!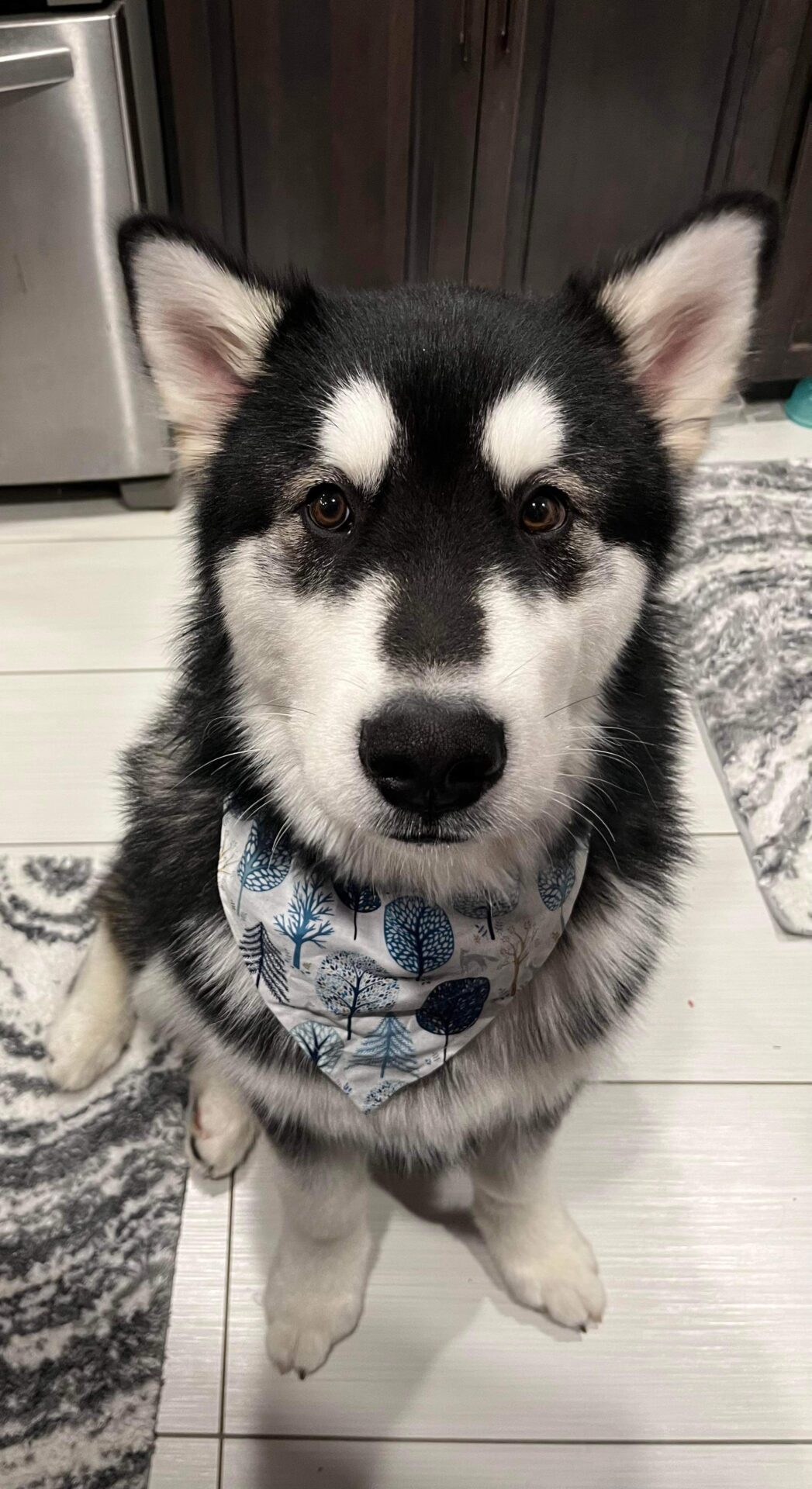 Zorro is an Alaskan Malamute puppy born on August 30th, 2021. He loves having a good marrow bone to chew, and loves his loud rubber chicken toy dearly! He is the fluffiest, silliest, and most loving boy around! Zorro loves going for long walks, especially in the fresh snow, playing with his doggo friends, his big sister Bella and of course loves chewing on his cod skin treats!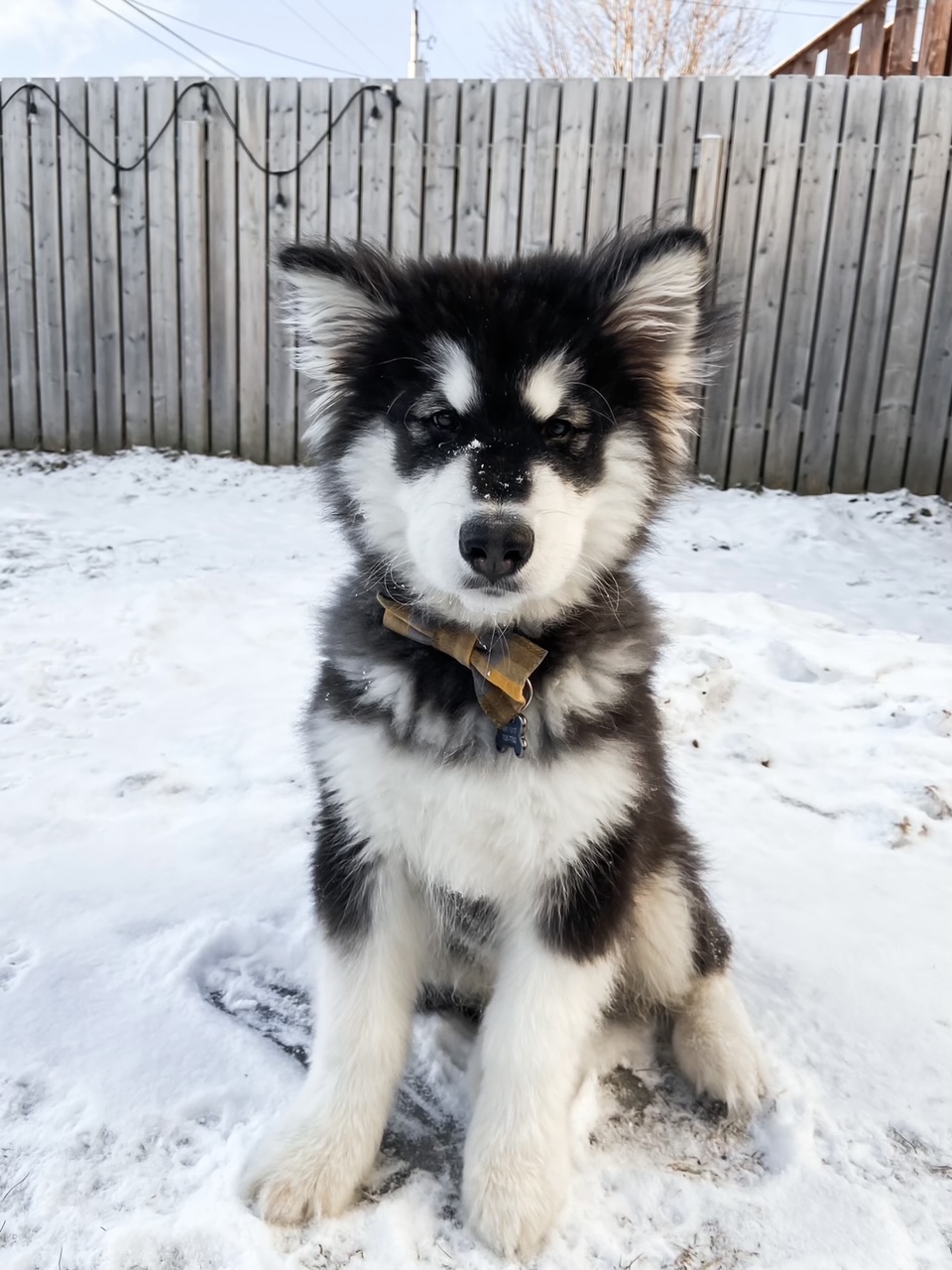 Loki is an Alaskan Malamute puppy. He was born September 19, 2021, so he's still very young! He loves a good squeaker toy, the noisier the better. He is the fluffiest and most gentle, loving boy. Loki loves his walks, especially in fresh snow, playing with his doggo buddies, his two human sisters and of course cod skin treats!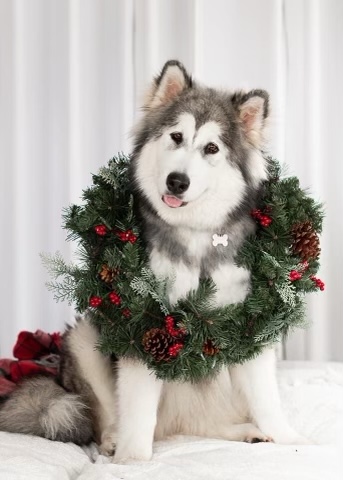 Torvi is a 10 month old Alaskan Malamute. She is very good puppy who is working towards being a pet therapy dog! She loves her belly almost as much as her beloved donut toys. She is a silly, floofy girl and she is so excited to get her Collaskin treats as she is always happy to get a prize she can eat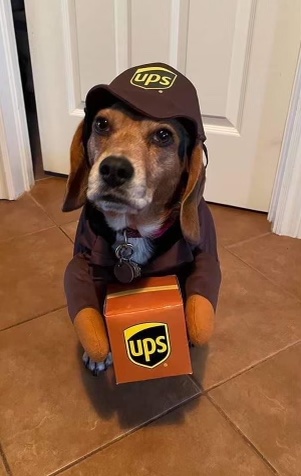 Lucy is a 5 year old Beagle who loves all the children in her life. Her favourite food is chicken and she loves walking to school every morning to see all the kids.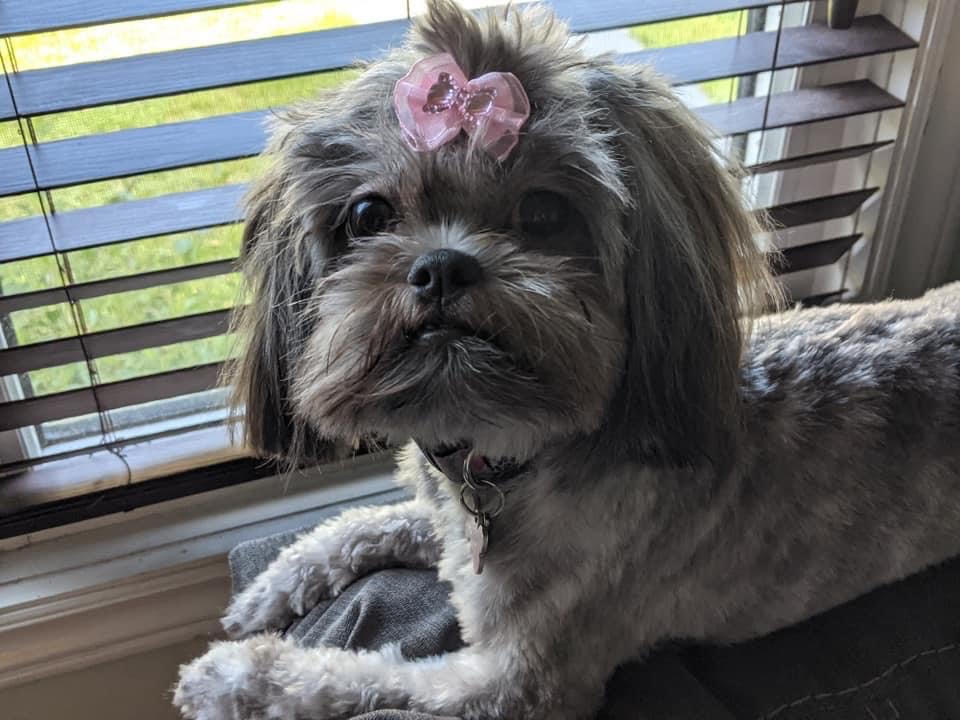 Luna is a 1 year old Shih Tzu Maltese, she loves any meat treats and loves playing with her toys and her human baby brother. Her favorite toys are squeakers and she has loads of energy and is so cuddly and loving!!!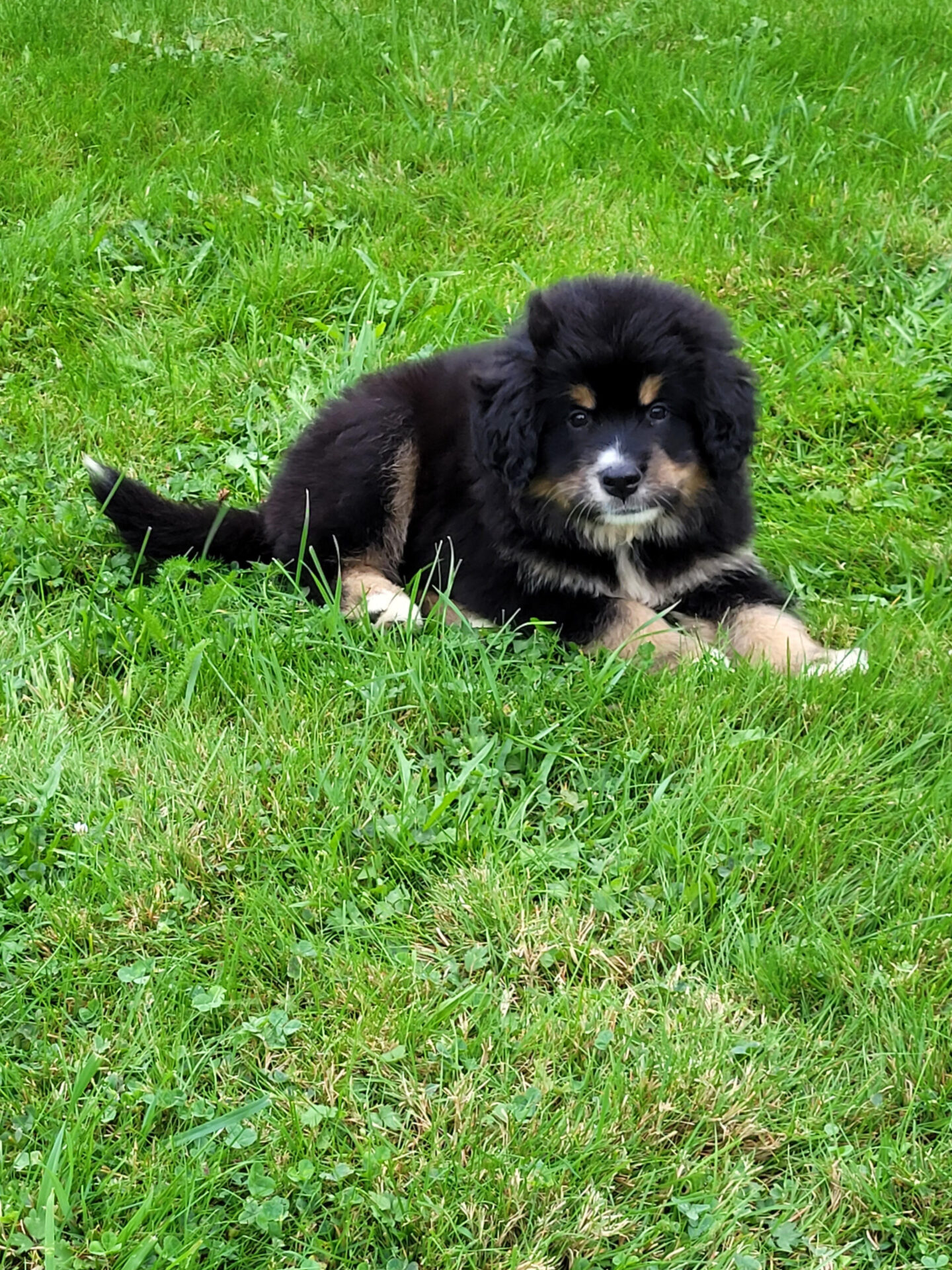 This is 12 week old Moose, he is a Bernefie.
He loves all his chew toys and stealing people's shoes, loves going outside jumping in puddles. Favorite thing is treats and loved trying the collaskins.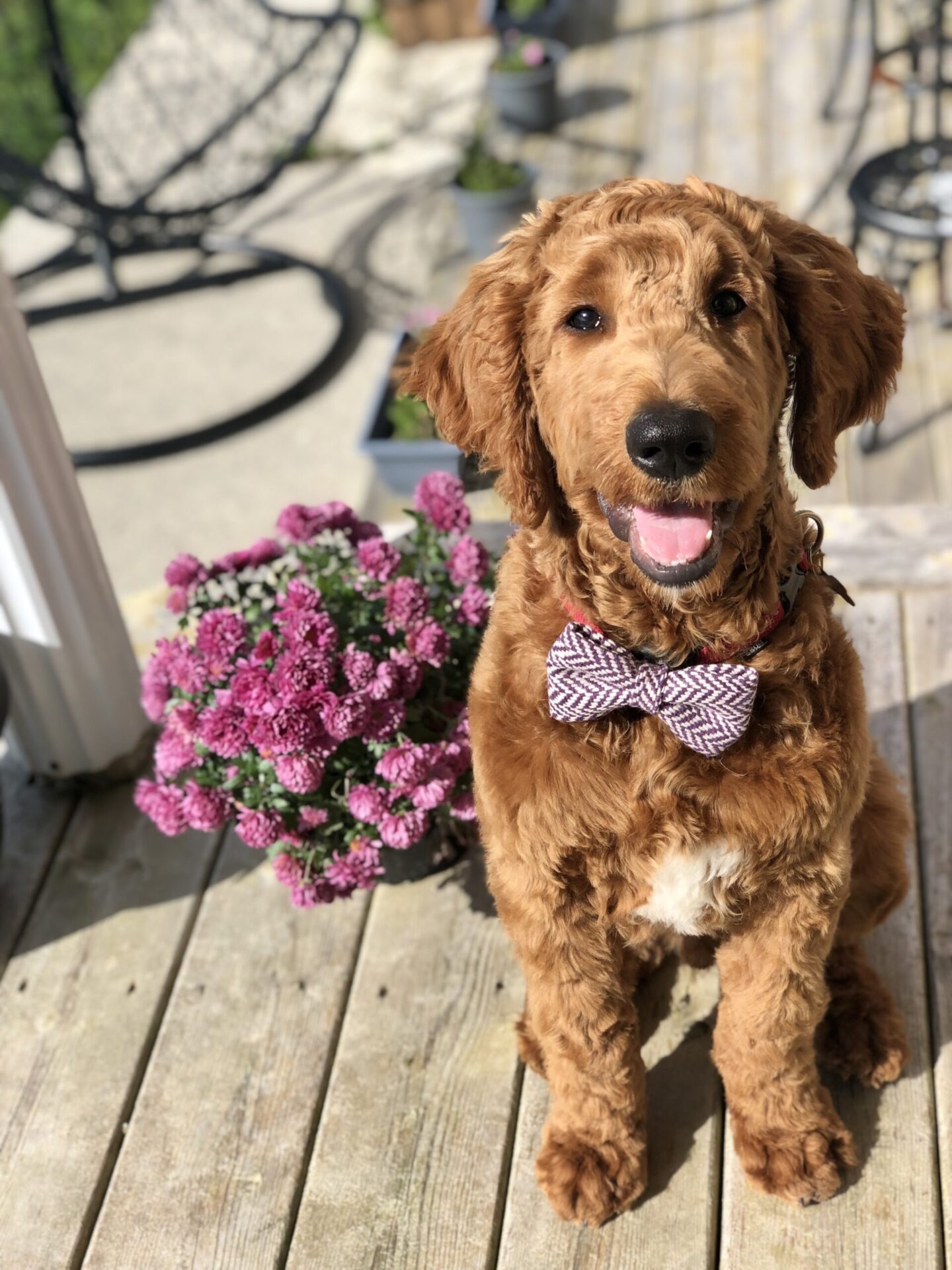 Rudy is a 5 month old Goldendoodle who loves to play fetch and go hiking. Rudy's favorite activity is eating, especially yummy treats!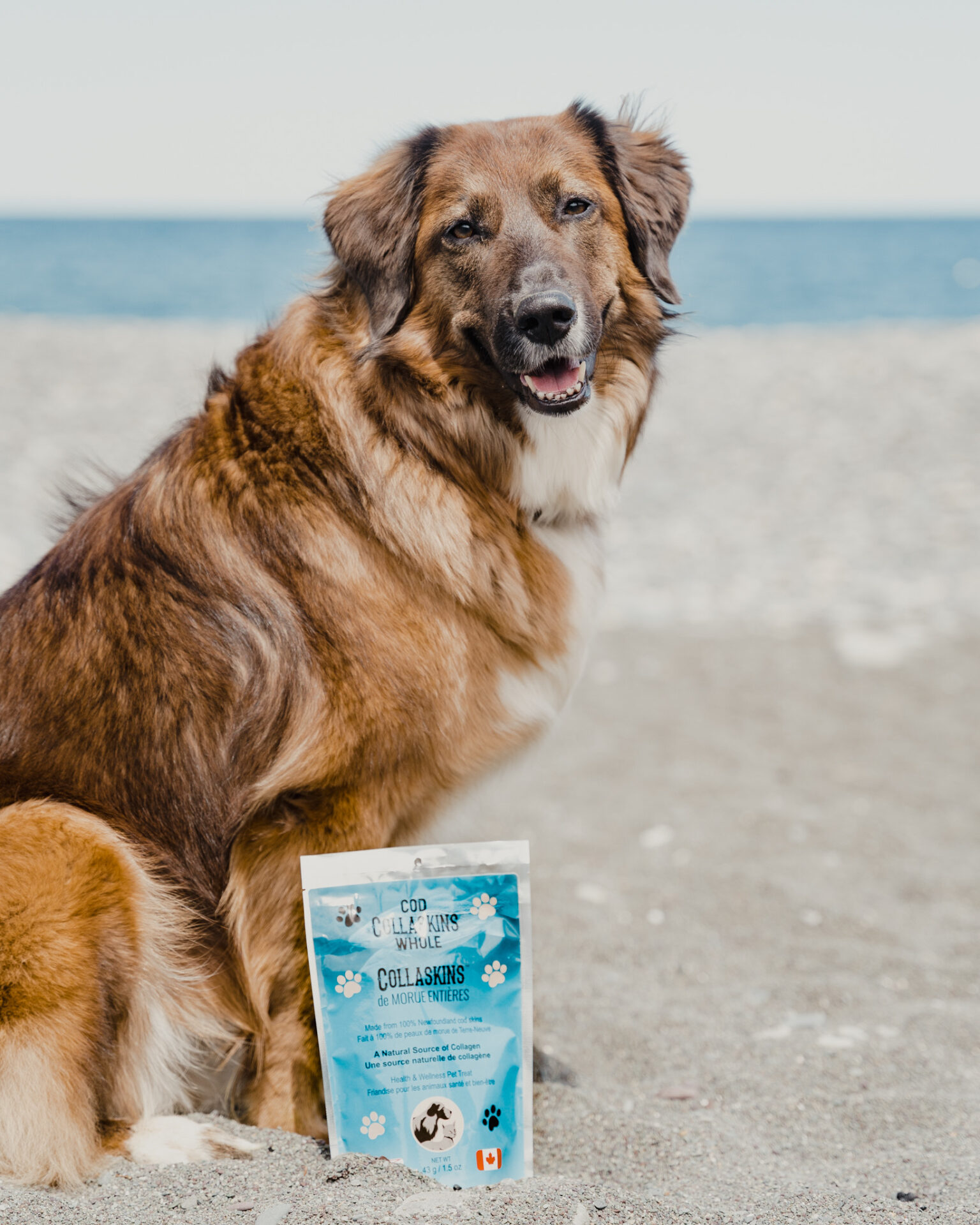 Mishka is a 5 year old Husky Lab mix that loves to chase the ball and go for hikes. Mishka loves the collaskin dog treats!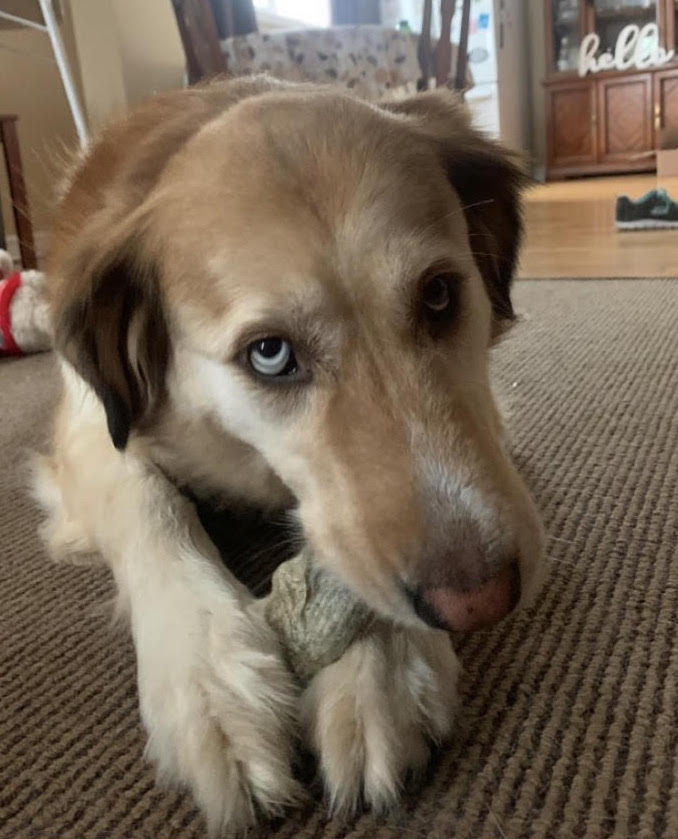 "Lucy is a pretty girl who is very well behaved. She loves playing with her toys, especially the ones the make lots of noise. She loves to go for car rides and walkies. She has 2 kitty brothers that she plays with and has to keep away from her favourite treats, Collaskins. Lucy's favourite trick is to sit pretty and be rewarded with a yummy Collaskin."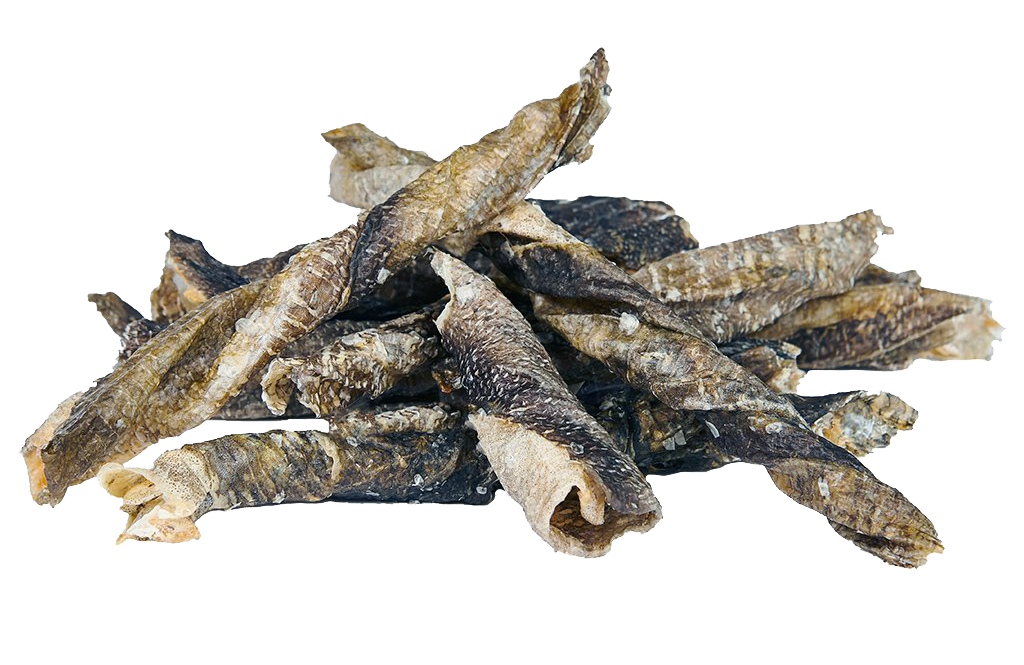 100% made in Newfoundland, by Newfoundlanders.
We're talking totally crunchy and gloriously chewable!
totally natural and completely handmade pet treat like no other.